AlphaSize® A-GPC
AlphaSize® is a patented form of Alpha-GPC. It's a powerful nootropic and choline source that has been shown to increase the brain neurotransmitter acetylcholine, increase cell to cell communication, and help with physical and mental performance. Studies have actually shown that Alpha-GPC can slow the decline of cognitive abilities in individuals with dementia from either degenerative, or vascular origin.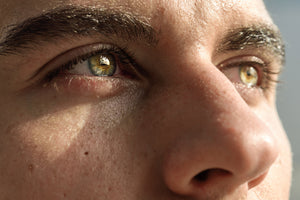 SerinAid® PS
SerinAid® is a patented form of PhosphatidylSerine (PS) that has been awarded two qualified health claims by the FDA for cognition. It can help the lipid bilayer of a cell by letting nutrients into the cell and clearing out potentially harmful debris. PS may also help to reduce stress by suppressing cortisol levels.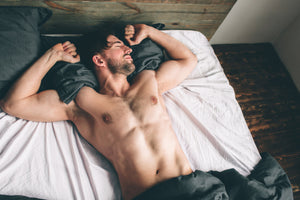 Astragin™
Astragin™ is patented ingredient composed of Panax Notoginseng Astragalus Membranaceus. It greatly increases the absorption of peptides, amino acids, fatty acids and vitamins, reduces inflammation, and even promotes cell proliferation in the body. It has also been shown to aid in the restoration and strengthening of the intestinal lining by way of epithelial cell health.
KSM-66 Ashwagandha®
Ixoreal is the industry leader in clinical trials and basic research investigating the effectiveness of ashwagandha. KSM-66 has been evaluated in 24 "Gold Standard" clinical trials. It collaborates with major academic and research institutes. All of Ixoreal-partnered clinical studies follow gold standards of substantiation: randomized, double-blind, placebo-controlled designs.
CherryPURE®
CherryPURE® Montmorencytart cherry powder is the premier tart cherry material in the marketplace and the only tart cherry source backed by two ingredient specific clinical studies.
Blueberry Fruit Extract
Our Blueberry Fruit Extract is a highly concentrated 4:1 form. This provides more of the beneficial compounds Anthocyanins and Pterostilbene. Evidence has shown that these ingredients can protect the brain, improve cognitive function, and slow the progress of cognitive decline. Blueberries have also been shown to increase nerve growth factor in the brain (NGF). NGF helps with the preserving and development of nerve cells in the brain.
Our Ingredients
BrainTree Nutrition™ is committed to honesty, trust, and transparency. The ingredients in our brain health vitamins are manufactured exceeding the highest standards of quality and safety. BrainTree Nutrition™ supplements carry the NSF Certified for Sport approval rating, ensuring that each batch is analyzed for purity and accurate dosing and that the ingredients are approved by all major sports organizations. When you purchase BrainTree Nutrition™ health supplements, you can be certain that the ingredients on the label match those in the product. Additionally, only FDA + GMP registered facilities are used for manufacturing our products.
BrainTree Nutrition™
The Science
Experience unparalleled cognitive enhancement with BrainTree Nutrition™, expertly crafted by neurologists and backed by human clinical studies. Our commitment to absolute ingredient transparency means no proprietary blends, ensuring optimally dosed ingredients for the highest effectiveness. Our supplements amplify memory retention, invigorate focus, and elevate attention span, empowering you to excel in every aspect of life. Harnessing the latest cutting-edge research in brain health, we're dedicated to maintaining unwavering quality and safety through strict testing. Trusted by top athletes and professionals alike, BrainTree Nutrition™ is your key to unlocking ultimate cognitive performance.
Research & Articles
Alpha-Glycerylphosphorycholine (Alpha-GPC)AlphaSize
Astragalus Membranaceus andPanax NotoginsengAstraGin
Blueberry Fruit Extract
Panax GinsengAsian Panax Ginseng Root Extract 
Phosphatidylserine (PS)SerinAid